Systems that simplify your everyday life
Welcome to Adtollo!
At our company, industry expertise meets cutting-edge software development skills. Our team, comprised of experienced software developers, sales professionals, and support technicians, is genuinely committed to understanding and addressing your unique needs. Many of us also have backgrounds in the industry, providing a deeper level of comprehension.
We specialize in software development in two main areas:
Surveying, geodesy, and mapping to streamline and simplify your work.
Document and drawing management, offering structure and flexibility for handling large projects.
Through close collaboration with our clients, we not only create technical solutions but also build long-term relationships where your satisfaction is always at the forefront.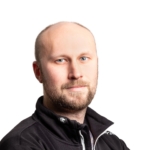 In AutoCAD, it could take hours to achieve something good, while in Topocad, you can achieve the same result in just half an hour. They have truly streamlined the workflow, and Topocad is structured in a self-explanatory manner.
Peter Dimberg
Modeling Engineer at VAMAS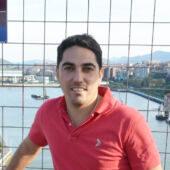 We were searching for a system to manage metadata, and we found it in Chaos Desktop.
Gabriel Kvarzell
Marine Geotechnician at ELU
Schedule a demo, and we'll tell you more!
Interested in a 30-minute demo of Topocad or Chaos Desktop?
A comprehensive system demo
You'll have the opportunity to ask questions and share your specific needs
Try our products for 30 days
Do you want to try our software? Download a 30-day free trial license!
The Test Pilot: Try our products alongside us! Evaluating a product isn't easy; it requires settings and training. It's easy to waste time on tests that don't yield results.
Would you like to receive information about our product news and events?
Subscribe to our newsletter!